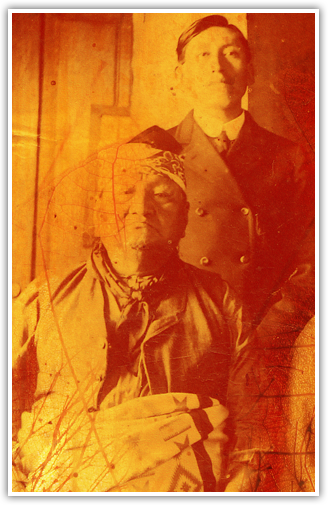 Homer Law | 202.955.5601 | 202.955.5605 fax
1730 Rhode Island Ave., NW Suite 501 Washington, DC 20036



attorneys
Elizabeth Lohah Homer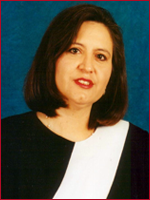 Attorney (DC, NM), Principal
Prior to establishing Homer Law, CHTD., Elizabeth Lohah Homer, a member of the Osage Nation of Oklahoma, completed a three year term of appointment as Vicechairman of the National Indian Gaming Commission. A proponent of collaborative rulemaking, Ms. Homer was instrumental in effecting tribal involvement in the Commission's regulatory processes through the establishment of tribal advisory committees and other consultative activities during her tenure with the Commission.
Ms. Homer has had a distinguished career in public service. She served as the Director of the Office of American Indian Trust at the U.S. Department of the Interior where she worked closely with tribal governments and federal policy makers to advance issues and policies of concern to American Indian and Alaska Native tribal governments as well as Native Hawaiians. As the Director of the Office, she supervised the implementation of a number of Administration policy priorities in the areas of tribal natural and cultural resources, consultation, and negotiated rulemaking, including President Clinton's Executive Orders regarding Sacred Sites and Tribal Consultation. A recognized authority on federal Indian law and policy, she also served on several U.S. diplomatic delegations to the United Nations and the Organization of American States on matters concerning the civil and political rights of indigenous peoples.
She began her legal career with the Office of the District Attorney for the Second Judicial District of New Mexico where she prosecuted violent felony offenses before joining the Criminal Division of the U.S. Department of Justice. While at the Justice Department, her work to increase the investigation and prosecution of crimes against children in Indian Country earned her one of the Division's highest awards for special initiative. She also served on the Attorney General's Task Force on Violent Crime and as the Criminal Division's representative to the Indian Affairs Subcommittee of the Attorney General's Advisory Committee of United States Attorneys.
Upon completion of a Bachelor of Arts degree in Political Science at the University of Colorado Boulder, Ms. Homer joined the Osage Nation staff. Later, she accepted a position with the policy arm of the Council of Energy Resource Tribes, a consortium of energy producing tribes, where her work was primarily focused on environmental issues related to nonrenewable energy resource development. She went on to serve as Deputy Director of Americans for Indian Opportunity, a national organization addressing emerging issues of relevance to tribal governments
Ms. Homer earned her Juris Doctorate degree from the University of New Mexico School of Law. She is a member of the State Bar of New Mexico and the Bar of the District of Columbia as well as the American Bar Association, Federal Bar Association, and Native American Bar Association.
Audra Edwards
Attorney (DC), Associate
Audra L. Edwards, a citizen of the Cherokee Nation, joined Homer Law in August 2019.
Audra received her J.D. from the George Washington University Law School in 2019, where she was selected as the National Congress of American Indians Charles A. Hobbs scholar. During law school, Audra was a member of the Family Justice Litigation Clinic, where she directly represented low-income clients in a variety of matters involving litigation and negotiations. She received recognition for her pro-bono service, earning the President's Volunteer Service Award and the Pro Bono Service Award upon graduation. Audra also had the opportunity to take part in multiple internships during law school, including positions where she took the lead on organizational efforts to protect and expand the Native vote prior to the 2018 midterm elections.
In 2018, Audra completed an intensive program of study at Oxford University where she earned a certificate for study in international human rights, specifically concerning the intersection between law, gender, and culture.
In 2016, Audra received her Bachelor of Arts cum laude from the University of Oklahoma, where she studied Letters with a specialization in Constitutional Studies as a National Merit Scholar. During her time at Oklahoma, Audra was selected as a member of the President's Leadership Class and Crimson Club.
Professionally, Audra is interested in issues relating to tribal sovereignty and indigenous rights, particularly as they relate to economic development, cultural preservation, and governance. In her free time, Audra enjoys exploring museums,taking neighborhood walks, and searching for the best local queso.
Jordan Schaper
Attorney (DC), Associate
Jordan Schaper joined Homer Law as an Associate Attorney in October 2019 after receiving his J.D. and graduating magna cum laude from Gonzaga University School of Law. In addition to his academics, Jordan was an Editor of the Gonzaga Journal of International Law and a member of the National Appellate Advocacy Moot Court team. In his first two years at Gonzaga, Jordan won both the 1-L and school-wide appellate advocacy competitions. As a third-year law student, Jordan won the regional appellate advocacy moot court championship, taking home the award for best brief and advancing to the national finals in Washington, DC.
While at Gonzaga, Jordan externed for both the Washington State Attorney General's Office in the Social and Heath Services Division and at Gonzaga's Environmental Law and Land Use Clinic. After graduation, Jordan worked for a solo practitioner in Lenexa, Kansas, assisting in a wide array of civil litigation issues.
In 2015, Jordan received his Bachelor of Science from Pittsburg State University, where he studied political science. While at Pittsburg State University, Jordan was elected and served as President of the Student Government Association and was an inaugural member of the Leadership Kansas "Emerging Leaders" program.
Professionally, Jordan is interested in issues related to tribal sovereignty and tribal economic development, including environmental law, administrative law, and the expansion and development of sports betting regulation. Outside of work, he enjoys taking long road trips with his wife and dog, playing basketball, and cheering on the Kansas City Royals.