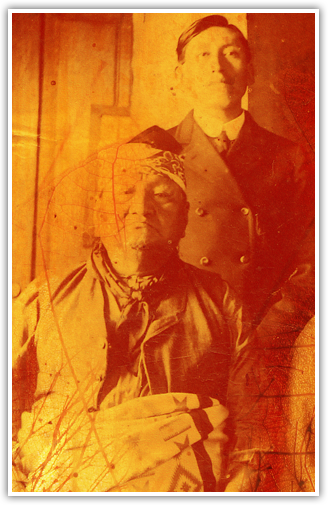 Homer Law | 202.955.5601 | 202.955.5605 fax
1730 Rhode Island Ave., NW Suite 501 Washington, DC 20036



attorneys
Elizabeth Lohah Homer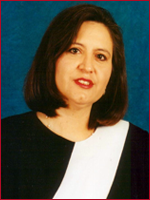 Attorney (DC, NM), Principal
Prior to establishing Homer Law, CHTD., Elizabeth Lohah Homer, a member of the Osage Nation of Oklahoma, completed a three year term of appointment as Vicechairman of the National Indian Gaming Commission. A proponent of collaborative rulemaking, Ms. Homer was instrumental in effecting tribal involvement in the Commission's regulatory processes through the establishment of tribal advisory committees and other consultative activities during her tenure with the Commission.
Ms. Homer has had a distinguished career in public service. She served as the Director of the Office of American Indian Trust at the U.S. Department of the Interior where she worked closely with tribal governments and federal policy makers to advance issues and policies of concern to American Indian and Alaska Native tribal governments as well as Native Hawaiians. As the Director of the Office, she supervised the implementation of a number of Administration policy priorities in the areas of tribal natural and cultural resources, consultation, and negotiated rulemaking, including President Clinton's Executive Orders regarding Sacred Sites and Tribal Consultation. A recognized authority on federal Indian law and policy, she also served on several U.S. diplomatic delegations to the United Nations and the Organization of American States on matters concerning the civil and political rights of indigenous peoples.
She began her legal career with the Office of the District Attorney for the Second Judicial District of New Mexico where she prosecuted violent felony offenses before joining the Criminal Division of the U.S. Department of Justice. While at the Justice Department, her work to increase the investigation and prosecution of crimes against children in Indian Country earned her one of the Division's highest awards for special initiative. She also served on the Attorney General's Task Force on Violent Crime and as the Criminal Division's representative to the Indian Affairs Subcommittee of the Attorney General's Advisory Committee of United States Attorneys.
Upon completion of a Bachelor of Arts degree in Political Science at the University of Colorado Boulder, Ms. Homer joined the Osage Nation staff. Later, she accepted a position with the policy arm of the Council of Energy Resource Tribes, a consortium of energy producing tribes, where her work was primarily focused on environmental issues related to nonrenewable energy resource development. She went on to serve as Deputy Director of Americans for Indian Opportunity, a national organization addressing emerging issues of relevance to tribal governments
Ms. Homer earned her Juris Doctorate degree from the University of New Mexico School of Law. She is a member of the State Bar of New Mexico and the Bar of the District of Columbia as well as the American Bar Association, Federal Bar Association, and Native American Bar Association.
William D. Bettenberg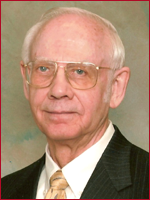 Attorney (WI)
William Bettenberg joined Homer Law Chartered following a distinguished career at the Department of the Interior where he focused on natural resource and environmental policy and management, tribal issues, and effective governance. A strong advocate for tribal self-governance, Mr. Bettenberg successfully led the Interior team in negotiating the first six self-governance compacts between Interior and tribes, establishing the basic government-to-government pattern for compacts and funding agreements under which more than 230 tribes now manage resources, establish priorities, and design programs previously managed by the Bureau of Indian Affairs. He also helped establish the Office of Self-Governance and proposed the Office of American Indian Trust. At Homer Law, he has concentrated on National Indian Gaming Commission and BIA regulatory policy, tribal regulation of gaming activities, fee-to-trust actions, environmental impact analysis, and tribal water and economic issues.
An experienced negotiator, Mr. Bettenberg is a strong advocate for resolving issues without litigation when possible and principled. At the Interior Department, he led successful initiatives to secure fisheries and water settlements with the Pyramid Lake Paiute and Fallon Paiute-Shoshone Tribes, and to resolve water quality issues between the Pyramid Lake Paiute Tribe, local governments, the State of Nevada, and the U.S. He also led the Interior negotiating team from 1991-2005 in the joint initiative to develop the Truckee River Operating Agreement, which, when fully implemented, will resolve decades-old water management issues between the Pyramid Lake Tribe, local governments, the U.S. and others, and resolve interstate allocations of water between Nevada and California.
As a career senior executive for over three decades, Mr. Bettenberg served stints as the Deputy Assistant Secretary for Indian Affairs, Deputy Assistant Secretary for Policy and Budget, Director of the Minerals Management Service, and Director of the Offices of Policy Analysis and Budget. At Indian Affairs, he co-chaired a joint Tribal-Interior committee that established the tribally-oriented Tribal Priority Allocation budget process. As Director of the Minerals Management Service, he oversaw initiatives to modernize royalty management systems, improve fair market value criteria for offshore leasing, and improve environmental safety through an extensive rewrite of operating regulations. He served as Interior's hydropower licensing coordinator, led negotiating teams for relicensing dams on the Pend Oreille and Klamath Rivers, and coordinated environmental restoration initiatives in the Klamath basin. He served on numerous task forces and committees including the Secretary's Task Force on Columbia River Salmon, the Joint Tribal/BIA/DOI Advisory Task Force on BIA Reorganization, and the Hazardous Materials Advisory Group. Mr. Bettenberg holds Interior's Distinguished Service Award, received the Interior Secretary's Stewardship Award for service to Indian Tribes, and received multiple Senior Executive Service Presidential Rank Awards and Interior Secretaries' Senior Executive Leadership Awards.
Mr. Bettenberg has Bachelors and Masters Degrees in Political Science from the University of Washington, subsequently did additional graduate study in natural resources and public policy at the University of Washington under the aegis of the National Institute of Public Affairs, and received his Juris Doctorate from the University of Wisconsin where he focused on Indian and natural resource law. He is admitted to practice in the State of Wisconsin and the Federal District Court for the Western District of Wisconsin. He is a member of the State Bar of Wisconsin and its section on Indian Law, the Western District Bar Association, and the American Bar Association (including its Sections on Environment, Energy, and Resources Law; Administrative Law; and its Committees on Native American Resources and Water Resources).
Connie K. Briggs
Attorney (NY)
Jamison L. Shabanowitz
Attorney (NC)