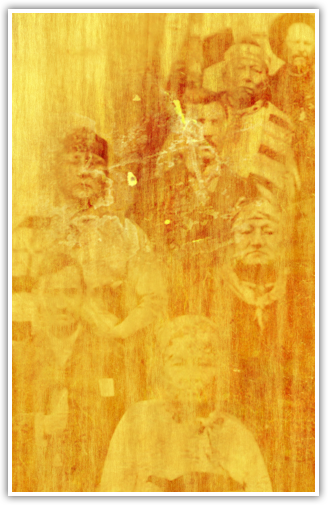 Homer Law | 202.955.5601 | 202.955.5605 fax
1730 Rhode Island Ave., NW Suite 501 Washington, DC 20036

areas of practice
INDIAN GAMING
Since the Supreme Court's historic decision in California v. Cabazon Band of Mission Indians, 480 U.S. 202 (1987), Indian gaming has become the single largest revenue producing activity for Indian Tribes, producing combined revenues of approximately $15.9 billion per year. Indian gaming revenues have fueled dramatic economic growth and opportunity in many Tribal communities as well as significant improvements in the quality of life in tribal communities. In contrast to private sector enterprises, the funds derived from Tribal gaming are directed to public purposes within Tribal communities where they may be used to support Tribal governmental programs and services. Indian gaming revenues have built schools, roads, and bridges; they fund fire and police services, scholarship programs, diabetic and dialysis centers, language and cultural retention programs, conservation and environmental protection activities, and other such services and activities too numerous to list comprehensively.
The legal framework governing Indian gaming is set forth in the Indian Gaming Regulatory Act of 1988 (IGRA), 25 U.S.C. § 2701 et seq., which authorized the establishment of the National Indian Gaming Commission (NIGC), an independent federal agency charged with implementation, oversight and enforcement authority. Since the enactment of IGRA, a complex legal framework governing Indian gaming has arisen. Homer Law, CHTD. provides legal advice and advocacy for clients on a wide variety of Indian gaming issues such as game classification, Indian lands, regulatory compliance, environment, public health and safety, development and management contracts, and licensing. Homer Law, CHTD. also provides assistance to Tribal regulatory agencies on a wide variety of regulatory matters from establishing or improving oversight systems to drafting rules and regulations
BUSINESS AND ECONOMIC DEVELOPMENT
While gaming basks in the spotlight of public attention, an equally remarkable, but much quieter revolution has been underway in Tribal communities across the Nation. The Tribal, Native, and Indian-owned business sector is undergoing significant expansion from natural resources to commercial development to technology and telecommunications.
In all business dealings in Indian Country, there are unique and important legal considerations arising under both tribal and federal law. Successful business relationships require all parties to understand the sovereign status of tribal governments and the special issues that arise with regard to such issues as taxation, contracts, and jurisdiction, among others.
ALASKA NATIVES
Since the Congress enacted the Alaska Native Claims Settlement Act (ANCSA), 43 U.S.A. § et seq. in 1971, most Alaska Natives are the subject to certain laws and legal principles distinct from other Native Americans. Alaska Natives also face a myriad of legal issues and challenges arising from historical, cultural and geographic considerations from subsistence to civil and political rights to economic development.
TRIBAL SOVEREIGNTY
The protections and advancement of tribal sovereignty is the foremost goal of every Tribal and Native community. While the Self Determination and Self Governance Acts provide tools that may be used by tribes to advance this critical goal, the means to achieve it is internal to the tribe itself. A sound legal and institutional framework is an essential component to the social, economic, and political health of tribal communities. This framework requires tribal codes, ordinances, and regulations that complement existing legal and political structures yet also take into account the increasing interaction between tribal economic activity and the larger American marketplace.
INTERGOVERNMENTAL RELATIONS
The unique government-to-government relationship between American Indian and Alaska Native Tribes that exists as a principle of U.S. Constitutional law has produced laws and regulations sufficient to fill an entire chapter of the United States Code and Code of Federal Regulations with spillover into other volumes. Homer Law, CHTD. provides a wide array of representative and legislative services to clients, including direct advocacy, monitoring and drafting services, legislative, administrative and policy analysis, and appeals.